For decades, the utility sector has experienced enviable labor stability due to an internal labor market that assured career mobility by paying a strong middle-class earning. As a consequence, the industry has seen little need to revamp hiring practices, especially for entry-level workers who have traditionally formed the pool of candidates promoted internally to more advanced, skilled and often management-level positions. A combination of demographic and technological changes is transforming this employment model.
Aging Utility Workforce
The utility workforce is starting to show its age, so to speak. As technological advancements take over the country, utility workers with long tenure are retiring. And when they leave, they take their wealth of experience and non-transferrable, sector-specific knowledge with them. In a report titled The Disappearing Utility Workforce, Electric Energy Online claims "during the next five to ten years, utilities will lose 50% of their current workforce to retirement."
Energy Technology Advancements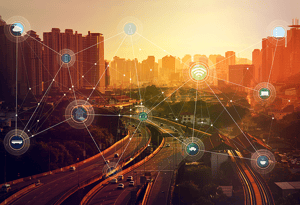 As if the daunting task of replacing nearly half the workforce weren't challenge enough, utilities, who have long been known for embracing the status quo, have been forced to adopt innovation and new technology like decarbonization, electrification, and decentralization in order to drive business and the market forward. On top of these trends is the advance of digital and automated technologies such as artificial intelligence (AI), Internet of Things (IoT) and smart-grid implementation.
Education and Training Shortage
Now more than ever, it is insufficient for utilities to simply rely on the status quo. Yet, the problem remains that education and training have not kept pace with the changing needs of the industry. The labor market is rendering current job training less relevant and available than it was in previous generations. Add in the rising cost of education and an increasing skills gap. Suddenly, it's become a tall order to produce a skilled workforce ready to tackle the many opportunities on the utility industry's horizon.
A Sustainable Solution
Enter workforce education and training (WE&T). While the utility industry has not previously been synonymous with workforce education and training, it's clear things need to change. Dedicated WE&T presents utilities with an opportunity to advance the income potential of low earners, while at the same time meeting their own need for a trained and skilled workforce.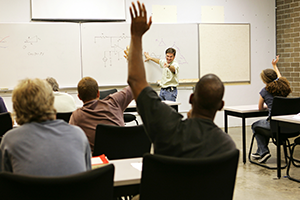 The concept serves double duty, and it shows increasingly promising results. In California, for example, PG&E, SCE and SDG&E have joined forces to implement a statewide utility workforce development program that has benefitted both the utilities and the disadvantaged communities they serve. While utilities are seeking more innovative ways to serve income-qualified customers, workforce development and training may well be the solution of the decade.
Simply put, the goal is to increase access to education and opportunities. How? By delivering affordable education and training that meets the needs of the changing utility marketplace. Through WE&T, utilities are provided with a well-trained, highly skilled workforce while at the same time developing an industry of qualified contractors and workers prepared to deliver long-term market transformation. That may sound difficult to obtain, but as California has proven, it doesn't need to be.
If you're looking to start a WE&T initiative and start transforming your grid and local community, check out what Franklin Energy can do for your income-qualified and workforce education and training programs.