Achieving Meaningful Energy Savings for Low-Income Customers
August 1, 2022 •Brody Vance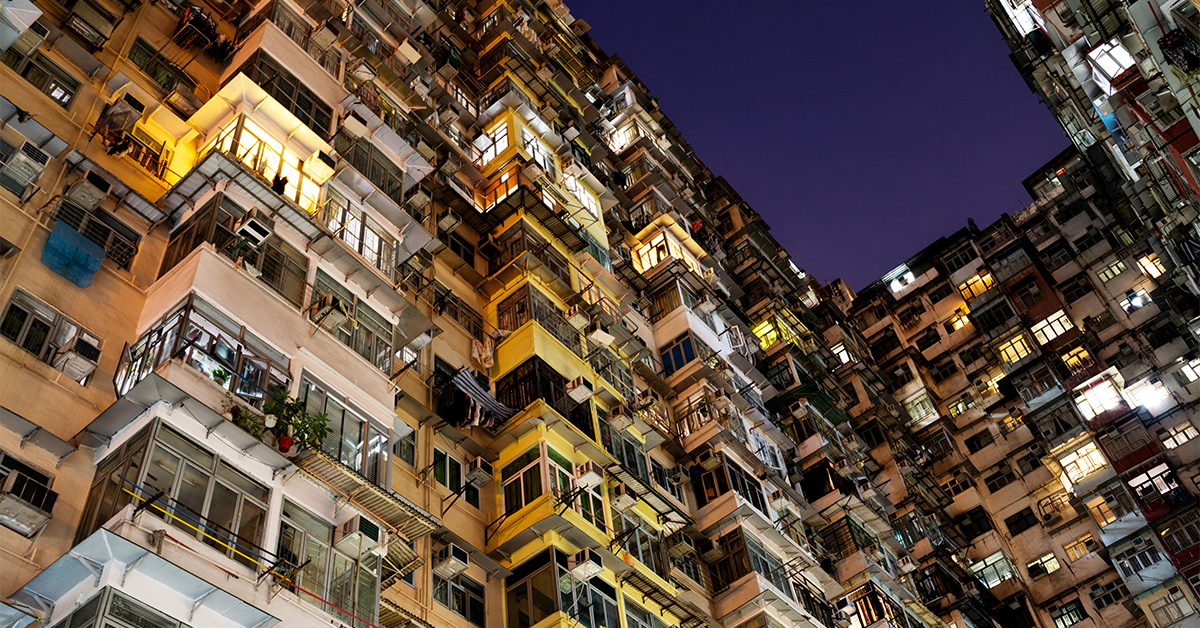 In the United States today, a staggering 14.7 percent of the nation is living in poverty. And although they may be the least able to bear it, low-income families face disproportionately higher energy burdens than wealthier households. They spend a far larger percentage of their total household income on paying utility bills than the average U.S. household. In fact, a recent Department of Energy report found that the median low-income household's energy burden was more than three times as high as that of non-low-income households. This provides the context for why improving the efficiency of low-income households is so important.
Of course, for any household, taking action to improve energy efficiency in the home helps lower bills. But for many low-income customers, there are real participation barriers in traditional home energy efficiency programs.
High upfront costs. Energy efficiency investments are often beyond the budgets of low-income customers, even with help from utility incentives.
Split incentives. When an owner or property management company is responsible for the cost of an upgrade, but it's the resident benefiting from the savings, there's no real incentive for the owner to make the investment. Equally, if the owner pays the bills, why should the resident spend on cost-saving measures they don't own? Since many renters have lower incomes, this can have a significant effect on participation in rebate-based efficiency programs.

Lack of information.

Low-income families may be more likely to struggle with limited internet access or language barriers. Or their community may not have trusted communication channels in place with the utility. So, getting reliable information about how to save energy in their homes is a problem in many low-income communities.

Technical Resources.

Once a customer has received the information on how to improve their home, they need help to better understand industry jargon and to prioritize program and contractor recommendations. For maximum effectiveness, customer-facing information must be easily digestible and provide a clear path to saving energy. In addition, a program representative must be available to provide technical assistance and to clearly explain the offerings in order to drive customer action.
Lack of trusted workforce. Even if a household is aware of what needs to be done, it can be difficult to secure trained, skilled contractors to provide improvements, or even to receive an estimate without knowing who to call.

Home repair roadblocks. Low-income customers are more likely to live in aging buildings, with electrical, structural, or other health and safety issues that need to be remedied prior to deeper energy efficiency upgrades. In fact, low-income households are often deferred from participating in the federal Weatherization Assistance Program (WAP) because their homes are in need of repair.
Driving Low-Income Solutions
With several utilities and state governments focusing on their low-to-moderate-income customer base and spending upwards of 40 percent of their program portfolio budget on engaging these customers, now is the time to make a concerted effort to reach these households. While some utilities and state agencies have gotten a running start implementing energy-efficient and clean energy programs targeting working families and disadvantaged communities, others are just getting started.
Although the top efficiency programs aim to both maximize engagement and achieve deep savings, generating participation can provide the biggest stumbling block. And, while dedicated low-income efficiency programs are becoming commonplace, they are still only serving a small fraction of the eligible customer base. Given the low-income sector's challenges in enacting efficiency upgrades, this represents a significant savings potential as a market-rate energy efficiency program trying to address the needs of a low-income population does not meet customer needs.
Franklin Energy delivers efficiency services for some of the leading low-income programs in the country, providing comprehensive electric-, gas- and water-saving programs, and can help tap into the potential opportunity in your community.
We know that participation is a direct function of program budgets. The correlation between spending and savings is extremely strong—those that can spend more dollars on their low-income customer base typically reach more participants and achieve higher savings.
Increased focus and funding for these programs will result in higher energy savings and allow for greater participation. Customer engagement through efficiency programs can result in reduced customer service calls, fewer billing inquiries, and a reduction in accounts in arrears. As programs mature, utilities will be able to leverage multiple new funding sources, get creative with program design and delivery strategies, and achieve genuinely deep energy savings for more and more low-income customers.
To connect with this market, start by determining your program needs and goals. Next, draw upon the experience and knowledge of industry experts to serve this important customer sector. Do not miss the opportunity to engage those customers most in need post- pandemic as the low-income customer base is growing and in need of support more than ever.
Contact Franklin Energy to learn how our expert solutions can help build program participation in your low-income communities.