How to Lower Costs and Streamline the Customer Journey with a Closed Trade Ally Network
October 2, 2023 •Jonathan Budner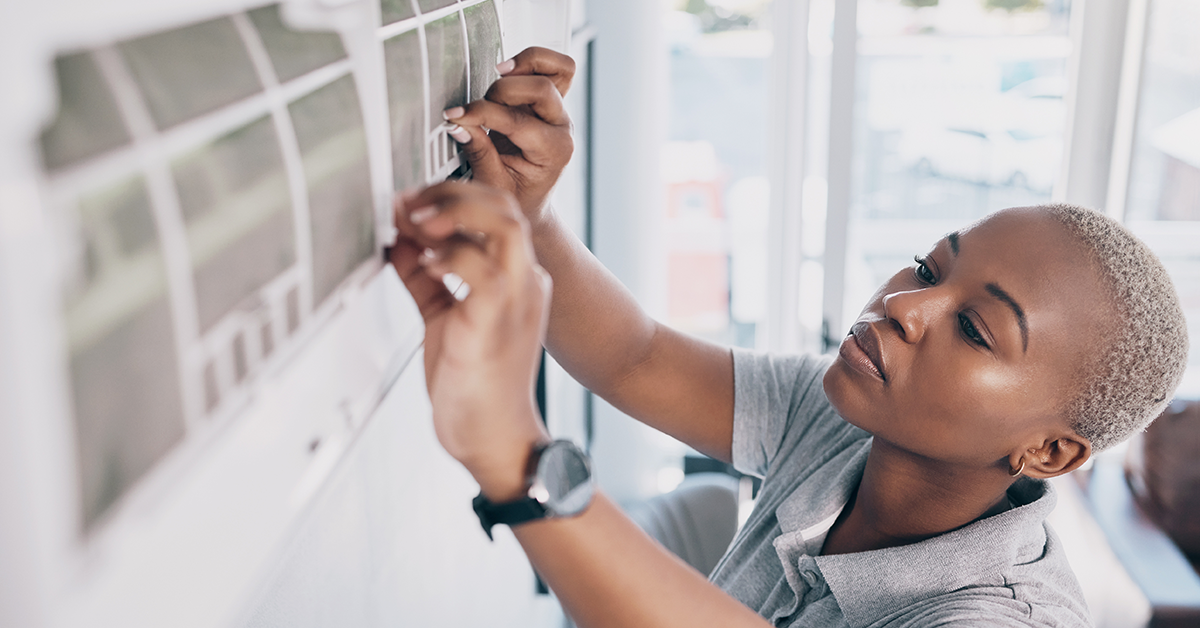 The rising costs of traditional energy sources, along with an influx of federal and state funding opportunities, have renewed homeowners' interest in embarking upon energy efficiency projects. But the prospect is daunting, even with generous incentives.
For homeowners, the process of updating their homes to become more energy-efficient is complex. Pain points include:
Finding eligible products
Researching available incentives from multiple sources
Vetting contractors
Arranging and paying for installation
Filling out duplicative incentive paperwork.
However, customers don't have to face this burden alone. Closed trade ally networks and fixed pricing for energy-efficient projects provide a more straightforward and streamlined customer experience, improve program performance, and support market transformation with local contractors.
With over 20 years of experience working in the industry, I've seen the success of this model first-hand with utility, agency, and community-based clients in my home state of California. Working with a closed trade ally network under a fixed pricing structure enables utilities to lower customer costs and streamline the customer journey, even in complex program designs.
How, exactly?
Lower Customer Costs
Fixed pricing allows customers to feel confident they are not being overcharged. Customers can typically secure lower installation costs than what is found on the open market, particularly for new technologies like heat pumps. Contractors embrace lower rates if program leads generate sufficient more business for them, without the hassle or expense of customer acquisition. The math is straightforward: if the cost to acquire a new customer is greater than the fixed-price discount, contractors will make that tradeoff all day.
The fixed price should make a reasonable margin on a standard job and healthy margins on an easy job. This creates a portfolio of projects that balance out the rare, hard jobs where additional labor or corrections are required. To set fixed pricing levels, contractors need to make enough on the standard and easy jobs to be willing to break even or eat extra costs on the occasional tough one. With houses, there are always unique situations that require exceptions, but for fixed pricing to work, "standard exceptions" need to be built into the price.
Additionally, the best practice is to adjust pricing periodically to account for supply chain issues, equipment costs, typical as-built conditions, inflation, etc. Any reductions or increases are equitably applied across the board.
To take an example, when working on combination attic insulation and duct-sealing jobs, we pay by the square foot. This includes generous enough compensation to cover typical challenges like pests, clutter, and removing old insulation. If there are no ducts in the attic, we pay the same. If the ductwork requires only minor sealing to meet standards, we pay the same. If the ducts are badly degraded and require major remediation, we pay the same. We don't allow contractors to walk away from the tough jobs without approval, so they know going in, they cannot just cherry-pick the easy ones.
Providing a large volume of consistent work is critical to keeping Trade Allies (TAs) engaged. For emerging technologies like heat pumps and new services like home-performance contracting, this enables them to justify investments in training and coaching new crews. Profitable, engaged TAs grow, and attract new participants to the program. There is no better recruitment tool for skeptical TAs than seeing participating TAs driving a new truck. This is how market transformation happens.
Closed TA Networks
To make the program work, you need buy-in from participating contractors. Not just on fixed pricing, but on the rigorous desktop quality assurance, field inspections, and performance outcomes that merit the privilege of participating in the program (and access to those sweet, sweet customers ready to move forward).
The idea is to start with the motivated few TAs (and if you've been running these programs, you know exactly who those are). If you don't, consult local Better Business Bureau, Angie's List, or other review aggregators on who gets lots of warranty claims and has happy customers.
The program must be open to all who accept the terms of the TA agreement. This typically satisfies utility and regulatory concerns about restraint of trade, or undue market influence. But the program must be rigorous about keeping only those TAs who demonstrate consistent, quality work.
It's better to build with a few and grow than to cast a wide net and spend lots of program resources babysitting poor performers. For this reason, it may be better to start this type of program alongside an existing program, or as a pilot to ensure you develop your processes and sufficient program volume to attract more TAs. This allows you the flexibility to start small with a limited set of preferred contractors. But if you must start with a cattle-call approach, be rigorous about enforcing quality standards until you limit eligible Contractors to the ones who meet expectations.
As volume grows, and new competitor's trucks start rolling down the street, motivated TAs recruit themselves.
Streamlined Customer Experience
After booking a project, customers don't have to be concerned with finding a reliable contractor who will do quality work because utilities utilizing a closed network have already done that legwork for customers. Think of it as one step beyond the typical open trade ally network. As with an open trade ally network, only approved contractors can join after a uniform vetting and screening process. Similarly, participating TAs must meet high standards of workmanship, maintain a code of conduct, and submit to the same disciplinary measures.
The difference is that those trade ally network members then agree to standard installation costs for categories of equipment (e.g., heat pumps, heat pump water heaters, EV chargers), provide their availability for scheduling, and accept work orders on a rolling basis from the implementer. Implementers of closed trade ally networks also have more incentive to provide training to members so they can become more familiar with product specifications and installation methods with new technologies like heat pumps. Contractors in the market are welcome to apply to join the closed network at any time, provided they meet the eligibility requirements and agree to the fixed pricing.
Customers are assured of a quality contractor with a pre-negotiated installation cost, but instead of selecting a contractor from a long list of eligible options, a contractor is assigned to their project as part of the program enrollment or marketplace checkout process. The contractor selected is based on availability that matches the customer's needs.
At Franklin Energy, we work with utilities to streamline the experience, negotiating with trade allies to ensure barrier-free customer engagement. We manage these vial business partnerships secured through a closed network on behalf of our clients. Interested in learning more?