Driving a Seamless Customer Experience
August 31, 2020 •Elly Lin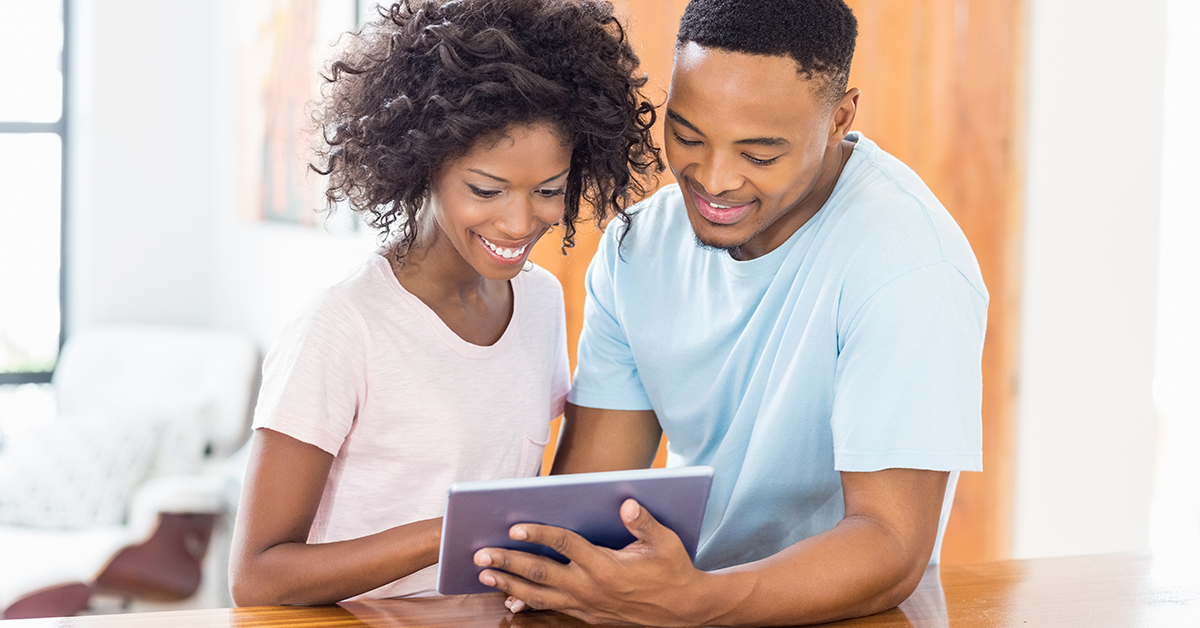 In the energy efficiency business, it is common for utilities to offer a portfolio of a dozen energy savings programs implemented by several third-party implementors. However, this can result in a confusing digital customer experience. Programs are advertised inconsistently, using different branding and messaging, making it difficult for customers to navigate program information and expectations. The disjointed process may even prevent customers from engaging altogether.
On the other hand, finding that one perfect implementor to achieve a consistent web experience and run all the desired programs is also unlikely. The only viable option is to partner with a portfolio administrator with a robust and dynamic customer-first solution, designed to bring all programs under one roof, one brand and one platform. Working with a portfolio administrator is an effective strategy to ensure your utility reaches implementation and engagement goals for all programs.
Franklin Energy's NGAGE portfolio of customer engagement solutions does just that. NGAGE's customer engagement tool takes your utility's dream program design, marketing and implementation, and makes it a reality while putting your customer first. With program branding and dynamic dashboard widgets of your choice, the solution is tailored to your needs and customer base, with easy configurations for a fast launch. Monitor your customer engagement and other portfolio initiatives with intuitive reporting and powerful analytics for continuous improvement. Wondering what it would look like to move all your programs under one customer engagement platform? Take a look at what you can expect:
Unique, personalize and dynamic customer dashboard.
We offer a comprehensive dashboard page that integrates programs with thoughtful customer journeys to boost participation. Through NGAGE, you achieve a truly portfolio-level solution. Your customers stay happy and engaged, and you stay on top of your savings goals.
The customer is welcomed to the journey with a dynamic dashboard, customized for their user type and based on past program participation. Widgets allow customers to view up-to-date program statuses and history, upcoming program appointments and next steps, and total monetary savings from program participation—all on one page. The dashboard experience is driven by the automatic transfer of real-time data to and from program implementors through application program interfaces, or APIs, which pass information between NGAGE and third-party vendors. When any participant's program information changes, that data is immediately pushed to vendors, allowing for faster response and service times.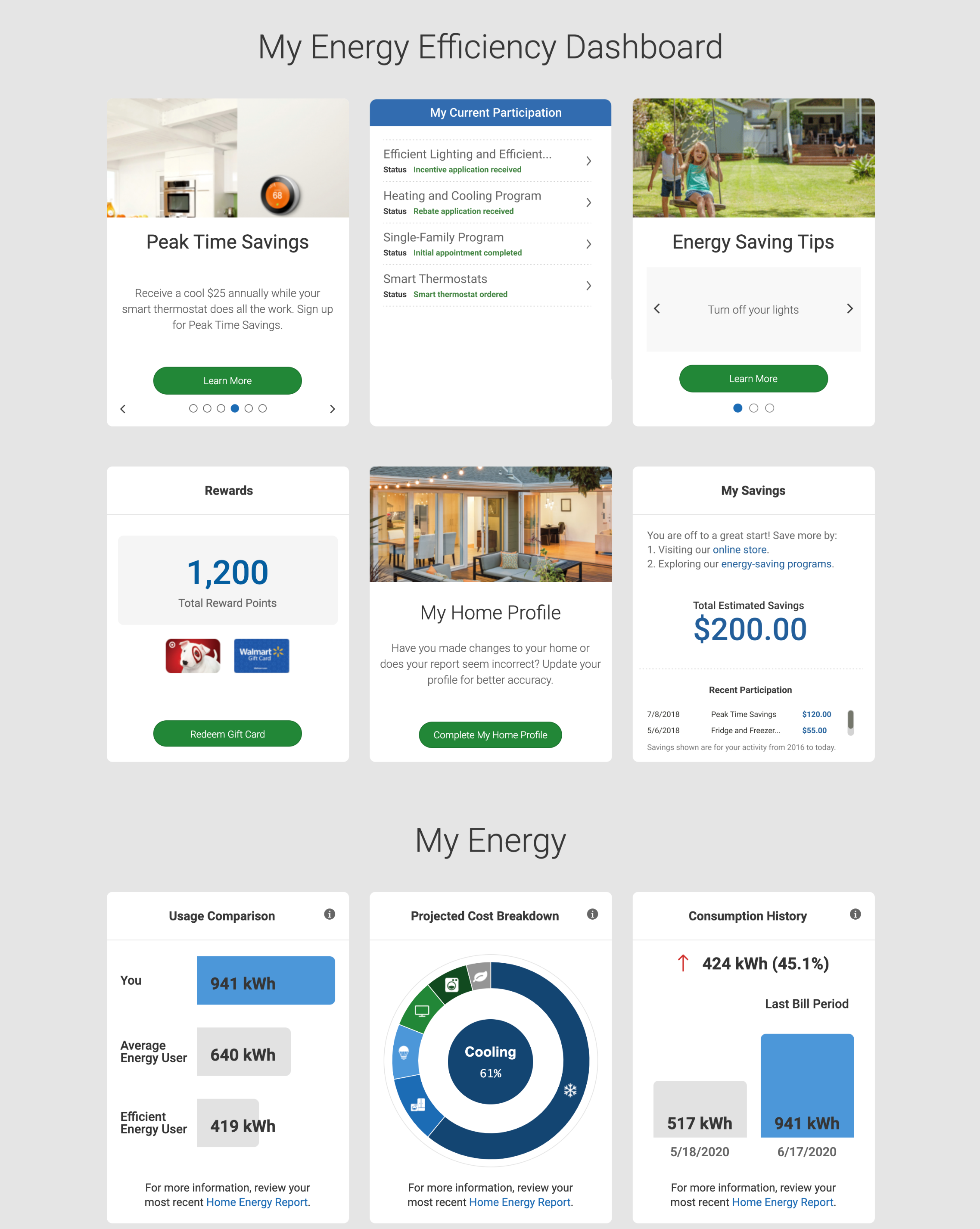 Every dashboard is unique, utilizing the customer's historical participation and data to craft their personalized online journey. Through the dashboard, customers can also view detailed information about their energy usage and bills, including an estimated cost breakdown and usage comparison widgets. Summaries of energy tips and rewards points, which participants have earned and can use to purchase products through the integrated online marketplace, are also displayed. These personalized insights drive customers to take action and provide education on how to adopt more energy-efficient behaviors.
Responsive program operations.
NGAGE ensures a seamless customer experience across all channels and devices. Account auditing tools are embedded, allowing customer care representatives to see exactly what customers are viewing on their custom dashboard. Customer feedback and questions are collected through contact forms, available throughout the energy efficiency pages, and sent to one customer support team. This allows our team to support customers holistically and effectively throughout their journey.
Continuously improving customer engagement and program completion.
To ensure continuous improvement in customer engagement, it's important that reporting and analytics are out-of-the-box and in real-time. Page views, click rates, bounce rates and conversions are just some of the metrics that are easily accessible and analyzed to continuously improve customer program engagement. Transparent 24/7 access to live data and reports for managing your program and portfolio performance are readily available. We bring together robust capabilities for customer relationship management, versatile open energy platforms, and efficient partner management via comprehensive scorecards. Intuitive dashboards for the utility centralize relevant KPIs, track portfolio performance and leverage analytics to optimize ROI.
Franklin Energy has managed behavioral and savings programs for utilities across the country, acting as a program administrator utilizing our NGAGE technology suite over the last five years with huge success. Want verifiable results?