Federal Climate Policy Needs Energy Efficiency to Succeed and the Build Back Better Bill Should Feature More Investment in It
October 11, 2021 •Lloyd Kass
The national conversation about fast-tracking climate action and clean energy policy is more amplified that it has ever been. At the center of this debate in Washington is the $3.5 trillion Build Back Better Bill which, in its current form, contains $450 billion of clean energy and climate action related tax incentives and many other programs. The largest single piece of the proposed climate investment is the $150 billion Clean Electricity Performance Program (CEPP), which aims to stimulate a year-by-year increase of clean energy deployment through financial incentives to utilities (and penalties on them) in relation to a schedule of electricity system emission reduction targets. CEPP is envisioned by Washington policymakers as a centerpiece in the federal government's efforts to move the US to a carbon-free power sector by 2035.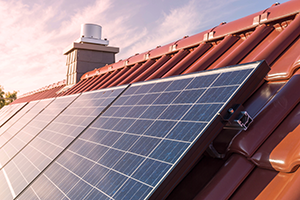 Under the current CEPP proposal, clean electricity includes any form of generation without emissions, i.e., wind, solar, nuclear, and hydropower. Fossil fuel power plants with corresponding high percentages of carbon capture or sequestration would also count, but not much of this solution is anticipated to be in play.
CEPP certainly can be an important federal policy tool to advance us to a clean energy future. Its design, however, misses the mark in a critical way: It neglects to provide a pathway for distributed customer-level solutions such as energy efficiency and load management. Earlier iterations of CEPP have been circulating in the halls of Congress for a few years as the American Renewable Energy and Efficiency Act --its very name implying demand side energy solutions.
Electricity not consumed is the cleanest form of energy.
Millions of residential and commercial electricity customers have participated in utility-administered energy efficiency and other demand-side management programs for decades. These programs have helped consumers reduce and manage their electricity consumption through rebates for building equipment upgrades by incentivizing energy usage modification, particularly during high peak times when the grid calls on the dirtiest power plants. While in place for years, these programs in no way fully penetrate the customer base. Like CEPP's potential to accelerate progress in clean generation, there are federal policy solutions that can and should boost energy efficiency in a significant way – to make these proven utility programs more financially viable for millions more homes and businesses to participate in them. Dialing up energy efficiency across the country will lower system demand, avoid investments in new generation and grid infrastructure – and save customers money while lowering pollution from electric facilities.
Inclusion of customer side solutions would accelerate building decarbonization initiatives around the country and provide utilities with a viable, low-cost alternative to clean power development to meet federal emission reduction targets and timelines. Admittedly, the Build Back Better bill currently does contain energy efficiency programs, such as expansion of the federal Weatherization Assistance Program for low-income families, grant funding for government buildings, and enhanced consumer tax credits – but far more can be done.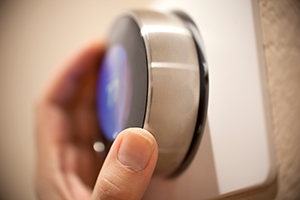 One legislative proposal in play in Washington is Reduction Tax Credit (RTC). Franklin Energy has joined a coalition of major US energy service companies and industry groups in support of the RTC proposal, which would reward utilities and other energy service providers with tax incentives to expand investment in energy efficiency and other forms of demand management. It is an elegant solution that deserves serious consideration in Washington.
We also should remember that energy efficiency is also an unmatched job creator. E2 (Environmental Entrepreneurs), a national group of business leaders, recently published its Clean Jobs America Report 2021; which tells us that the energy efficiency industry holds more than two-times the number of jobs (2,100,000) in the US than all other clean energy employment sectors combined (941,000)
Energy efficiency must play a prominent role in the clean energy transition and, therefore, it needs to be featured in the Build Back Better Bill if we want to successfully reach our climate goals.