Finding the Silver Lining in a Pandemic
April 20, 2020 •Tina Semotan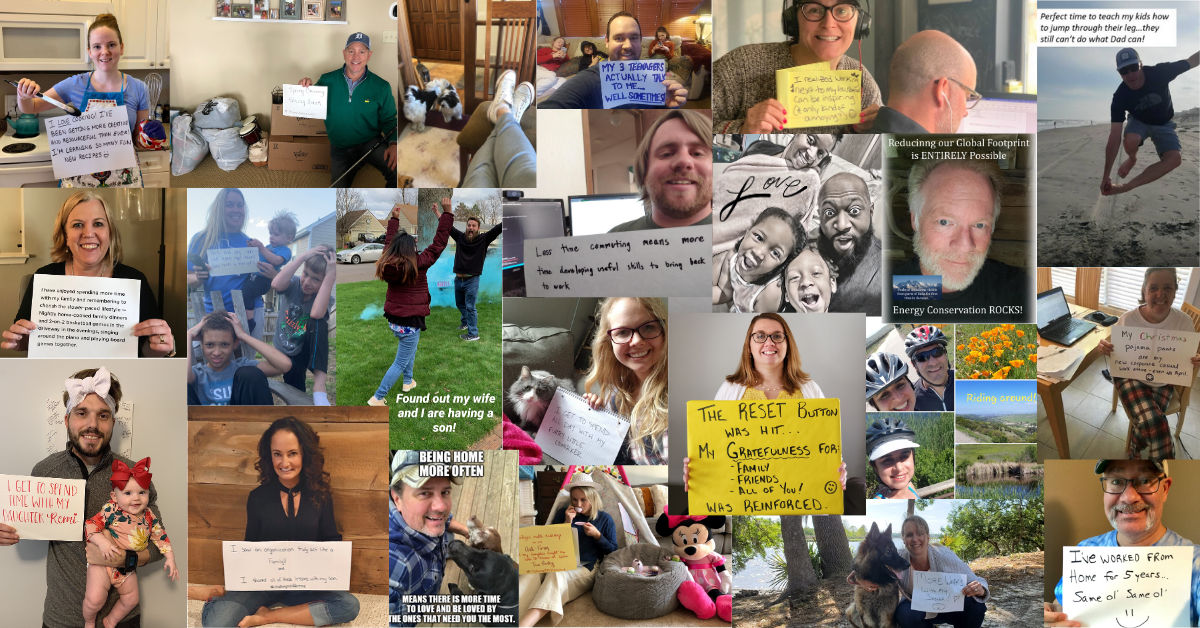 Ever since the start of the pandemic, it feels like something new has changed every day. From our schedules to our work environments to our shopping habits, very little has remained the same. It can be overwhelming and, at times, scary. Finding the positive aspects of such a serious and far-reaching situation can be tough.
At this time two years ago, I was in a command center upholding my duty on a National Guard deployment as a Lieutenant Colonel. I didn't think that experience would be applicable at the office as quickly as it has. But, over the last month, we've had to make bold and quick (yet thoughtful) decisions to ensure the health, safety and livelihood of our employees. They weren't always easy decisions—but our employees are our most precious resource and we know our clients rely on them just as much as we do.
As the days passed and the "new normal" began to settle in, we realized that this situation provided brand-new opportunities to leverage our team's unique skill set and talents, while better serving our clients. We have begun developing new touch-free solutions for our clients to achieve savings now, as we simultaneously plan for the future and how our post-pandemic world will look.
Throughout the changes and adjustments we've made, our leaders and team members have adapted and taken on new roles, many of which will help transform our business for years to come. And despite the uncertainty, we have all tried to find the silver lining in our world being turned upside down. Here are just a few of the ways our experts are experiencing a bit of positivity as they adjust to life at this time.
| | |
| --- | --- |
| | |
| "Less time commuting means more time developing useful skills to bring back to work." - Braden Carlson | "More walks with my Sasha!" - Sharon Tremblay |
| | |
| "I love cooking! I've been getting more creative and resourceful than ever! I'm learning so many fun new recipes." - Catherine Spain | "I get to spend time with my daughter Remi" - Zach Pease |
| | |
| "Found out my wife and I are having a son!" - Jamison Betz | "Spring cleaning & giving back #MastersNovember2020" - Craig Catallo |
| | |
| "My 3 teenagers actually talk to me...well, sometimes!" - Brandon Lowe | "I realized working next to my husband can be inspiring (and only kind of annoying?)" - Danielle Marquis |
| | |
| "This old dog can still learn new tricks (who needs a haircut?)" - Jamie Delk | "I have enjoyed spending more time with my family and remembering to cherish the slower-paced lifestyle—nightly home-cooked family dinners and 2-on-2 basketball games in the driveway in the evenings, singing around the piano and playing board games together." - Cherise Oleson |
As I virtually interact with our amazing staff in video meetings that now occupy most of my days, I can't help but feel we're going to emerge from this pandemic stronger than ever, more capable of providing the reliable and innovative programs our clients have come to expect. Our team has risen to the occasion again and again in an "all-hands-on-deck" effort to get our programs operational in a safe way that benefits local communities and achieves savings. I couldn't be prouder. This is a true example of the positives that can come from pulling together, leading by example and putting our people first in every decision we make.
Visit our COVID-19 response web page to learn more about the touch-free program solutions you can implement now. And stay tuned for those currently under development in our Innovation Lab.