Pairing Traditional Energy Assessments with the New Frontier of Demand Response
May 8, 2023 •Greg Wassel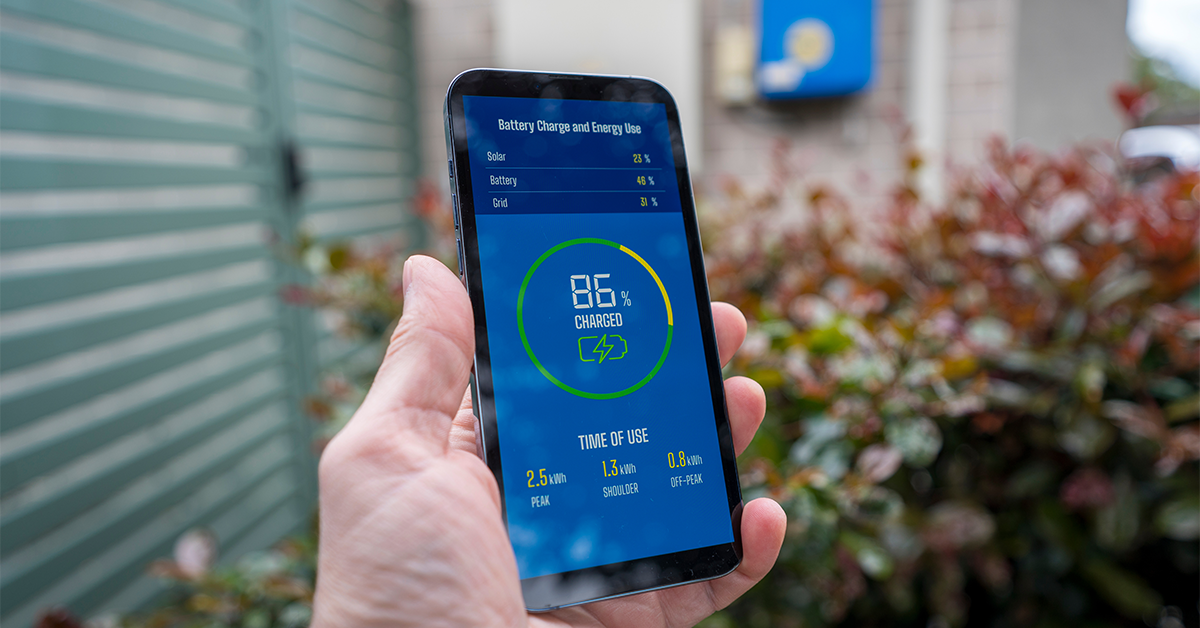 For decades, traditional in-person auditing programs have been a staple in the utility energy efficiency portfolio. However, with the adaptation of virtual and even hybrid virtual/in-person experiences over the past several years, it's time to look at the next generation of these home auditing programs. This evolution includes meeting the customer where they are comfortable—which could mean online, over the phone, or in person— in order to capture a deep, holistic view of their opportunities, including efficiency, DER adoption, EV readiness, and electrification. Enhancing the customer experience by providing an audit that best meets the needs of the customer, along with a wide variety of custom efficiency options, leads to not only increased portfolio flexibility but also increased customer participation and satisfaction.
When the pandemic hit in March of 2020, utility programs across the country looked for ways to adapt to continue driving towards savings goals. This led to an increase in online audit-based programs along with newly designed phone-assisted audits. To improve participation rates in assessment programs and uptake of assessment recommendations, Franklin Energy conducted proprietary research, surveying 500 consumers in June 2020. Results found that 57% of respondents would be likely or very likely to schedule a virtual energy audit. The most important perceived benefits of an audit were receiving a free or discounted bundle of energy-saving products (23%) and getting a personalized energy-saving action plan (21%). The most popular virtual audit option was an online self-guided format with chat support (44%), followed by a video assessor-guided format (38%) and a phone assessor-guided format (17%). The least popular option was an in-person audit (10%). Finally, we learned that 60% of consumers were unwilling to spend more than 30 minutes on an assessment.
As we continue to emerge from the pandemic, the need for alternative assessment choices is the best option to ensure customers can participate in ways that are most convenient for them, while still generating savings opportunities. These options are specifically important to customers who are typically away from home during the day, those who are concerned about allowing an unknown third party into their home, and those who do not want to spend the time waiting for someone to come to their home. A combination of virtual, phone-guided, and in-person energy audit options help to overcome common barriers, ultimately driving greater program participation.
The various types of assessments may also help drive greater participation at a wider range of engagement levels. Customers who are looking for initial information and general recommendations can select an online assessment, which is perceived as a lower commitment than in-person audits, to reach these goals. For mid-level customers, a phone-assisted audit allows for a more detailed approach that walks homeowners through the home and aids with the installation of measures; this is ideal for customers who want to complete installations on their own but have questions during the process. Finally, for customers who are looking for the most detailed assessment and are ready for deeper retrofits, the in-home approach is a method to accomplish these goals.
Additionally, providing a variety of audit options places a greater focus on equity. To achieve this goal, all assessment types must include offerings in multiple languages. Furthermore, conducting outreach events in communities can help to build confidence and a rapport between utility programs and customers who may be skeptical. These events can be based directly in the community, via partnerships with local organizations, via local media, and many other ways. Understanding the needs of the customers within the community helps the program and the program designer to understand the messages and implementation plans that will be most desirable by the community as a whole. And offering the widest amount of services possible will allow a utility to reach the greatest number of customers.
Providing services to a greater population is more important now than ever. Assessment programs themselves are beginning to evolve to meet the needs of customers and utility programs alike. Traditionally, assessment-based programs have focused solely on energy efficiency needs and upgrades, including a review of the home, the building shell, the appliances, and the behaviors within. However, recent program changes have begun to focus beyond just energy efficiency. Specifically, looking into a customer and their home's readiness for demand response, load shifting, time-of-use (TOU) rates, electric vehicle charging, whole home batteries, and overall electrification is crucial.
Offering a wider variety of programs can present a challenge for utilities looking to qualify their customers, but the solution is simple: offer an easy-to-complete quiz either online, via phone, or via an in-home assessor—again, multiple options eliminate barriers to participation. In the past, a homeowner may find out whether they qualify for a single energy efficiency program. Now, energy efficiency targets go a step further than completing calculations that model a home and its energy usage. Modern programs will analyze a home's incoming electrical service and the load served via the electrical panel. This information is fed into calculation tools to determine the ability for customers to add additional electrical loads to their home including electric vehicle charging and the upgrade of appliances to newer, more efficient electric models (e.g. heat pumps, heat pump water heaters, clothes dryers, ovens, and cooktops). Should additional work be required to install these devices, the audit report must provide the process to upgrade the service at the customer's homes and any utility incentives or programs to assist in the upgrade.
Upon completion of a qualifying quiz, regardless of the avenue selected, a program can offer customers items such as a bundle of energy-efficient products, upgrades to the next assessment type, access to specific rebates or services, coupons to use within the online marketplace, or any other offer. An optimized conversion pathway and customer journey tracking removes the need for the customer to re-validate to schedule an assessment or apply for rebates while an automated follow-up message includes their recommendation report based on their responses and audit findings. Finally, to encourage participation, customers can be automatically enrolled in nurture messaging around the offers for which they qualified.
This expansion of the utility-sponsored assessment program is critical to the ongoing success of these offer types. Varying how customers can participate helps to bring new customers into programs. Ensuring that the assessments touch on upgrades that are important to the customer is just as important in making the assessment valuable to the customer. The rise in electrification goals will lead to greater interest in these opportunities from electric vehicles to appliances, and utilities can position themselves as a trusted advisor to customers through the implementation of expanding assessment offerings.