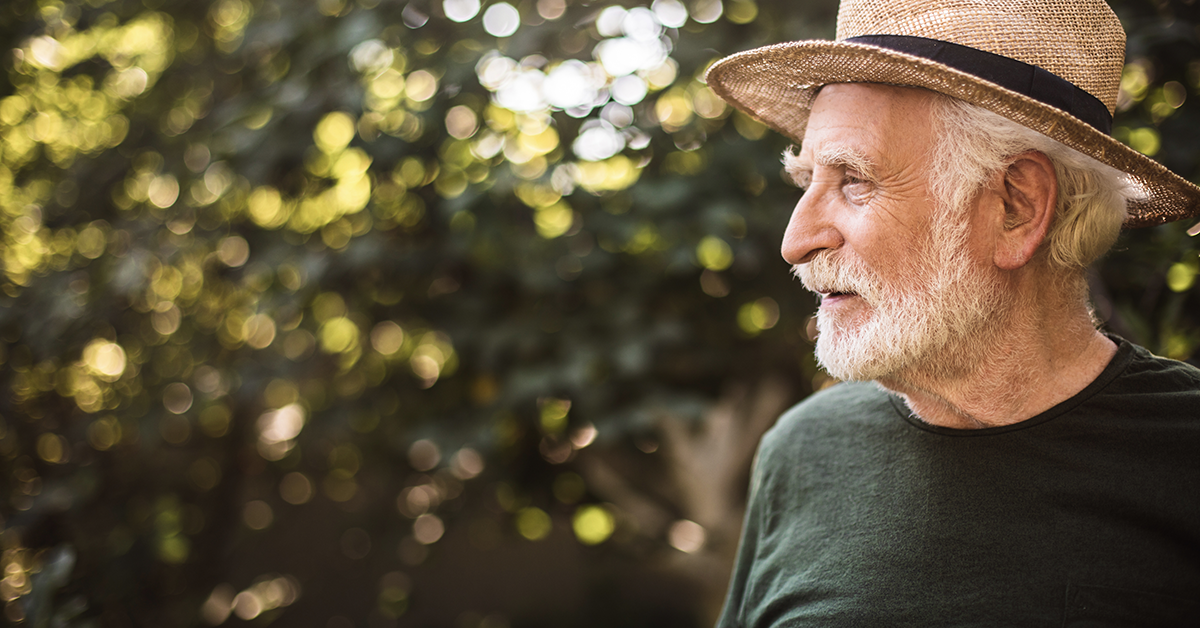 Energy Advisor I Brian Wimmer recently visited the home of an elderly gentleman in rural Minnsota for an energy analysis. It was an interesting experience he's proud to share with others as he reflects upon the significance of his position at Franklin Energy. This is his story.
Robert bent up half-straight in his garden and glanced at the white van I drove up his driveway. He made his way toward me as I parked, straddling an invisible horse of arthritic pain.
He huffed his way toward me, stopping for a breath 50 yards away. I met him halfway and introduced myself as he wheezed out his name in return. Although hunched, he still stood tall, a big man, the crustiness of age worn upon his face and demeanor as he grouched about his knees and back, barely, it seemed, able to make his way to the house to let me in.
Inside, as I laid down my tablet and folder to begin the energy assessment, he leaned heavily against the wall at the end of the hallway and continued to curse his back and legs.
By the time I rattled off a couple of questions from the energy survey, he had opened a crack in his life story and, moving toward the window, cursed his pains again and threw down some harsh comments.
I proceeded with cautiousness and a friendly tone. We walked through the rest of the questions and his house, including a slow trip down his basement stairs. We changed out light bulbs and low-flow aerators for his bath and kitchen faucet. By then, Robert was shaking my hand delightedly over the new kitchen aerator with swivel spray, which he seemed especially fond of!
His demeanor lightened while I wrapped up the assessment. He became more jovial and softer, especially when he began to speak of his deceased wife and showed me a photo of her. By then, he'd hit his high note and even showed a smile.
His story stretched long and wide a tale as I've heard in a time. A daughter with mental and physical challenges colored their lives when she received poor treatment (though he offered scant detail), and the situation pushed his wife to start a home for those in similar need. She hit walls in the local area but opened some minds and hearts in a neighboring town. It began small and grew. She asked for tools so those she helped care for could create projects. She was met with doubt but proved the detractors wrong in good order. In time, she established a bigger place with additions over the years. She asked for more, as those given care made projects and sold them at break-even or profit, and met the doubters again…and again prevailed.
Gruff, rough around the edges, occasionally cursing, Robert came to life at the same time the tale of his deceased wife did. Through his ravaged body, through scars physical and obviously emotional, through his voice and lit eyes, his love for her poured out. They were "CLOSE!" he said. And I know he meant it.
One day, he recalled, he carriaged her to a health clinic in what he made sound like record time, only to hear the news of a body ravaged with cancer.
Transfixed, I acknowledged each painful and each joyful moment he shared beaming with pride. He shared other family traditions: sausage-making after the hunt each year, the smokehouse, the barn where much of it took place, now sitting mostly idle. His apple crop (meager this year), of which he offered a small bag to me and I was honored to receive.
Pulling down his driveway toward the gravel county road I came on, after shaking his hand heartily and departing, my heart called me to see how I had begun to judge a man I barely knew from his initial habits only to discover a heart of gold underneath—a heart weary from life and loss, a heart still ready to share golden stories of a past so full of love for his dear one!
At Franklin Energy, our experts are doing more than saving energy—they're changing lives. To learn how you can join our team, visit our careers page today.