How Upgrading Home Energy Efficiency Brings Better Health
September 19, 2022 •Franklin Energy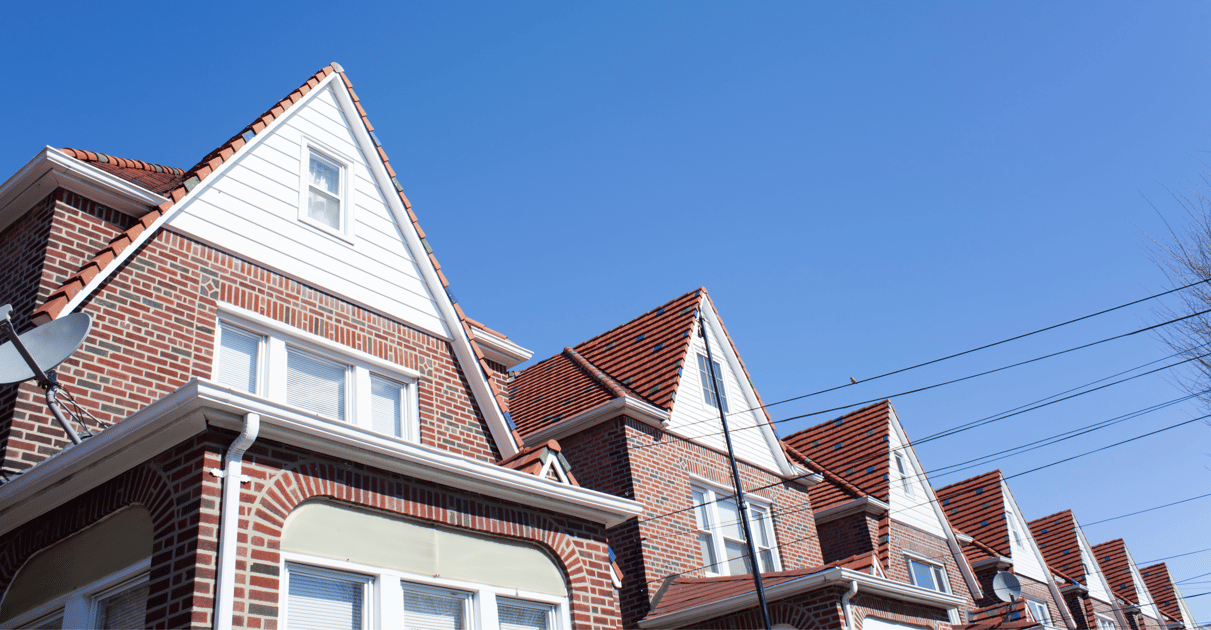 Given that people spend about 90 percent of their time inside buildings, it's not surprising that the indoor environment can substantially impact health.
While this isn't an issue that people often consider, it poses real problems. Of all building stock in the United States, 53 percent is more than 35 years old – and some of that contains hazardous construction materials like asbestos and lead. In fact, around 4 million US homes are currently exposing children to dangerously high levels of lead.
Many people living in older buildings may face additional health and safety hazards, as well. Most of these concerns revolve around air quality and its effect on respiration. For example, extreme temperatures caused by lack of insulation and old, drafty windows can trigger asthma attacks. Poor building envelopes or inadequate ventilation systems mean pests and moisture can enter easily, encouraging mold growth and introducing allergens and disease, which can damage respiratory health. These buildings are also more likely to have faulty, inefficient appliances, which not only waste energy but can also degrade air quality.
So, How Can Energy Efficiency Help?
Performing an energy assessment, upgrading appliances, improving insulation and air sealing in older buildings can actually bring double benefits: reduced energy costs and mitigated health risks. The result? Safer, more comfortable homes.
How does this work? Buildings that are more energy efficient are tightly sealed and well ventilated, which keeps out ambient air pollution and excessive moisture. Because they're well insulated, climate-controlled air stays at the chosen temperature and increases comfort. Additionally, this improved environment has been proven to reduce asthma attacks and other respiratory symptoms while also promoting cardiovascular and mental health benefits.
Programs With Co-Benefits
There are several programs across the United States that understand this concept of rolling up the issues of energy waste reduction and health concerns into one big goal. Some programs concentrate on new appliances and education programs, while others provide home construction or financing.
Residential-based programs, like the Bronx Healthy Buildings Program in New York and the nationwide Green & Healthy Homes Initiative (GHHI), target residences with high incidences of asthma-related hospital visits. Community health workers visit homes to make health and environmental assessments, including fixing holes, eliminating pests, offering mold remediation, and providing smoke and carbon monoxide detectors. They also educate on indoor air quality hazards, lead, radon, asbestos, and other health determinants, while providing information on how to save energy and water.
Of course, when it comes to energy efficiency improvements, programs are offering an abundance of those as well. Staff perform energy audits and analyze fuel usage, which can lead to installing energy-efficient measures including low-flow sink and shower fixtures, LED light bulbs, smart power strips. Another benefit of energy audits is the identification of opportunities to provide insulation and air-sealing improvements.
These programs sound great in theory, but do they work? The short answer is yes, and the data speaks for itself.
Residents saved up to 18 percent on gas bills
Residents saved up to 20 percent on electric bills
91 percent reduction in avoidable hospital admissions
65 percent fewer ER visits
65 percent less school absenteeism due to respiratory illness
74 percent reduction in uncontrolled asthma episodes
On the flip side of these health-based programs are energy efficiency-focused programs that don't primarily target health concerns but still yield impressive results. One such program is the Zero Energy Modular (ZEM) Program from Efficiency Vermont, which builds zero-energy modular homes (that produce as much energy as they consume) and offers financial incentives for low-income homebuyers.
These highly efficient new modular homes are built with top-of-the-line efficiency in mind. This includes the usage of triple-glazed windows, highly effective air-sealing, continuous insulation with double-stud walls, and more. Through this program, customers saved $486,000 on heat and electricity over four years. Although health outcomes were not specifically tracked, 81 percent of surveyed homeowners noted improved air quality and 56 percent of those surveyed with allergies, sleep apnea, or COPD said breathing felt easier.
While energy efficiency exists as its own industry, it certainly isn't in a bubble. With health, energy, and construction professionals partnering, they can design and implement more holistic programs that will optimize the way a building meets the multiple needs of its occupants and even those of the wider community. To learn how Franklin Energy's unique programs can improve your buildings and your life, schedule a meeting with an energy expert today.