Utilities Awaken to Electric Vehicles
September 23, 2019 •Ed Carroll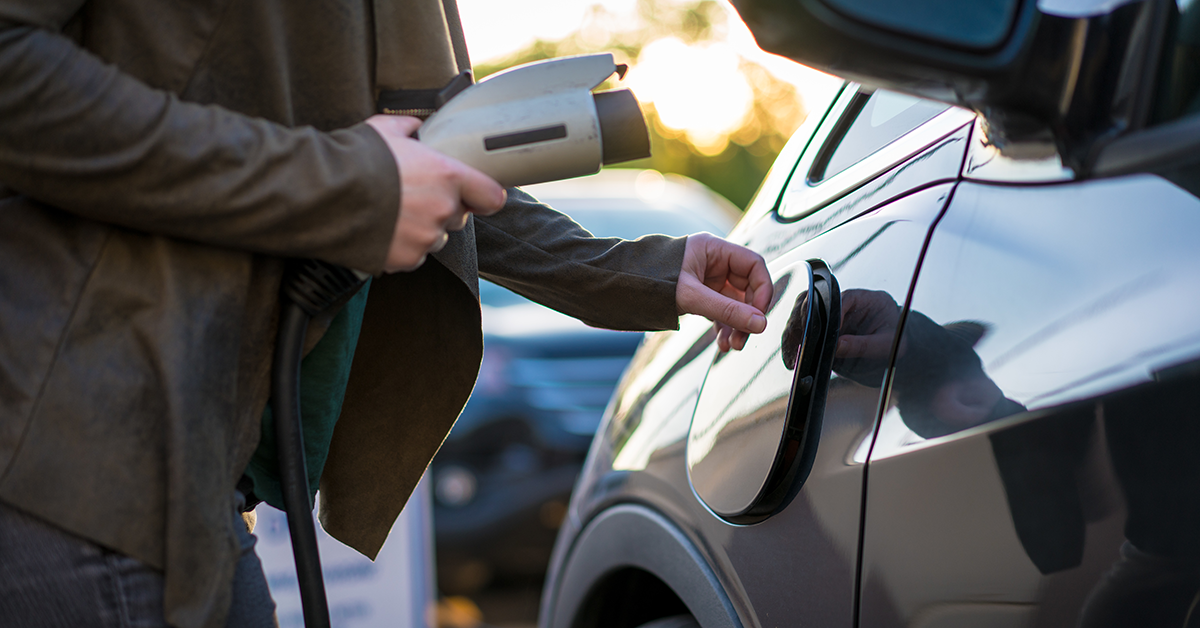 Despite the obvious need to spark new revenue streams, electric utilities have not been particularly aggressive in their embrace of electric vehicles (EVs) as a potential source of new demand.
Part of the problem is the confusion around whether utilities are directly responsible for EV infrastructure deployment. EV car manufacturers are also taking some responsibility for infrastructure, muddying the waters about the role of utilities in the EV landscape.
According to Greentech Media, "To turn around lagging planning before it's too late, [the Smart Electric Power Alliance] SEPA said utilities should work with the larger industry on defining their role and then collaborate with other utilities to maximize it.
"Rather than attempt to tackle such a large challenge within the sphere of a single utility, the industry should consider taking a more unified approach," the SEPA report reads. "Peer exchange and collaboration will be crucial at this stage in EV deployment."
Preparing for the EV boom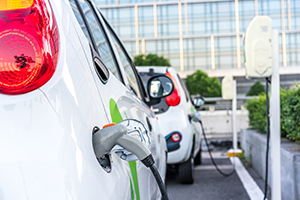 By 2020, EV sales are expected to reach $3.8 billion, says ZD net. The accelerated adoption rate is due to a trifecta of factors: Prices are dropping, infrastructure is growing, and technology is becoming more sophisticated and seamless. The growth of EV does raise the question about how well utilities are preparing to meet the extra load, especially during peak demand.
As plug-in electric vehicles assert their presence on American streets, some utilities—particularly those in California—offer EV-related incentives as matter of course. Utility companies across the country have grasped the necessity of using reward programs to encourage EV owners to both use clean energy and charge their cars between specific hours.
Send this blog to a colleague!
In general, utilities have many ways of raising awareness—and interest—in EV adoption in their territory. Choices include customer education, incentives and EV rate programs that have flexible pricing in order to help utilities manage load. Pilot grid integration programs, like the one Arizona Public Service Company launched in 2017 in its Demand-Side Management Implementation Plan, introduced a slate of new efficiency and demand-side measures such as electric school buses, electric vehicle (and bus) charging infrastructure and energy storage.
Meeting the EV customer pain point
Before investing in an EV, most customers want to know how much it will cost to charge the vehicle, where they can charge it and that they can depend on the availability of a charge when they need it. "Range anxiety" is a thing: It's the feeling between concern and panic that starts to kick in as your battery percentage starts dropping—and you're not sure you can make it to your destination without a charge.
Utilities can make use of their platform to explain the costs and benefits of vehicle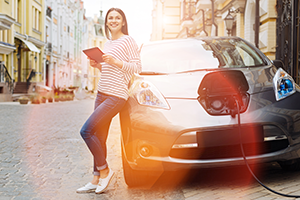 electrification. The financial clarity regarding whether EVs pay off over time is hugely reassuring to prospective customers who struggle with the financial uncertainty/risk of ownership. A collaboration between utilities, manufacturers and automotive dealers to improve understanding about EVs would be helpful for customers mired in research.
Finally, utilities should make information about available vehicles, local incentives, and typical costs for charging easily accessible on their websites.
Download a free EV ebook from our sister company, AM Conservation Group
EV programs, despite their emergent status, are generating a growing consumer awareness. According to a J. D. Power report, "we're seeing that roughly 6% of electric utility customers in the West region are currently aware of electric vehicle pricing plans. That compares with just 3% in the East, Midwest, and South regions.
Let's look at three forward-thinking utility companies that offer compelling reasons to go electric to hybrid and EV leasers and owners.
Con Edison SmartCharge Awards
In 2017, Con Edison began a program to incentivize off-peak charging of plug-in electric vehicles. EV vehicle owners who live in New York City or Westchester County, New York, are eligible to earn $500 in rewards.
PG&E EV Charge Network program
In 2018, PG&E invested over $130 million to implement electric vehicle charger installation at select locations in PG&E's service territory. By 2020, the program will have installed 7,500 Level 2 electric vehicle (EV) chargers at multiunit dwellings and workplaces.
Southern California Edison Clean Fuel Reward program
Purchasers or lessees of EVs can apply for up to a $1,000 rebate under a program put in place to encourage the adoption of environmentally friendly cars. In order to be eligible, you need to be a customer of Southern California Edison and own a car that is registered to an individual, not to a business.
Your utility needs a comprehensive solution to solve your customers' most challenging situations. Schedule a meeting with a Franklin Energy expert today to learn how we can work as your trusted partner in grid optimization.