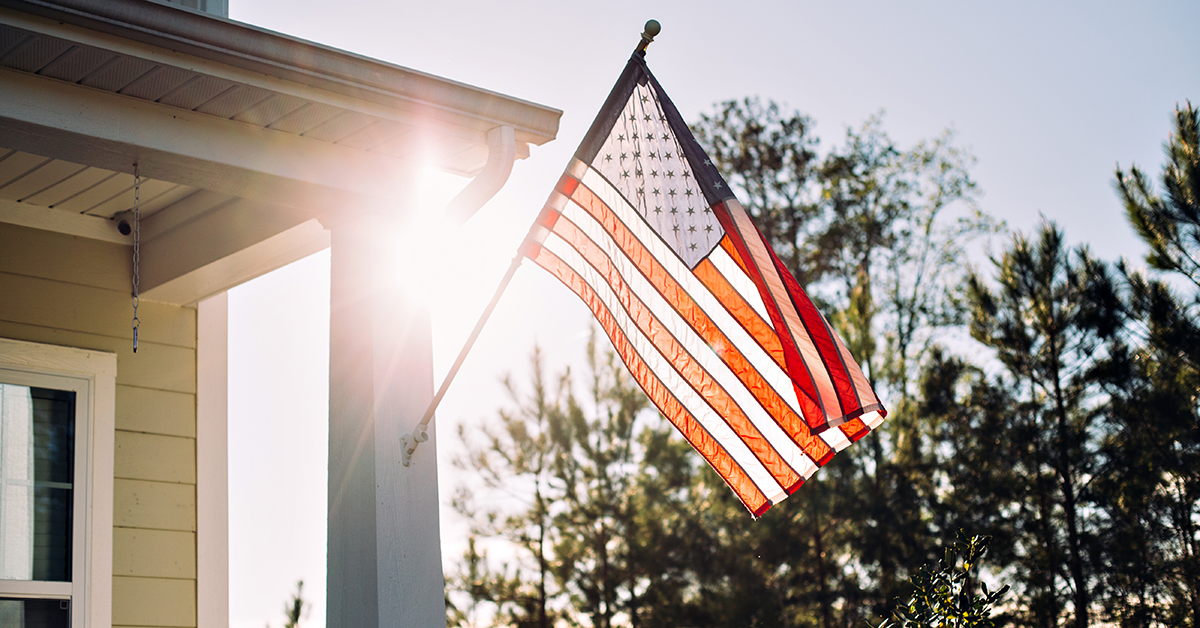 The 11th minute of the 11th hour of the 11th day of the 11th month. It is a moment in time that has left a deep impact on some, while others may be wondering what it signifies. This is the exact time in 1918 that the conflicts of World War I finally ended, when the Armistice with Germany went into effect. Armistice Day, as it was originally known, was renamed Veterans Day in 1954. Since then, every November 11th has been officially observed as Veterans Day.
Veterans Day has always held a great deal of meaning for me, even before I wore the uniform. As a young child, I enjoyed watching the men and women in uniform at sporting events or in parades. There was always a look of quiet confidence on their faces. It was almost as if they understood the importance and the true meaning of life that most Americans were searching for.
My dad served in the Army well before I was born, so I didn't really experience any military impact as I grew up. It was just something that was inside of me—a feeling that came over me every time I saw the United States flag or someone in uniform. It was a feeling of needing—and wanting—to do something more for my country. It was my duty and something I knew I had to do. Such a small percentage of our population has served, but those that have understand this feeling.
As I have grown older (and hopefully wiser), Veterans Day has continued to grow in importance to me. As I have seen and lived the sacrifices that so many military families experience, I have gained a deepened appreciation for all veterans. Veterans Day is meant to honor all those, dead or alive, who have served our country in times of war or peace.
At Franklin Energy and AM Conservation Group, we are extremely proud of the veterans working within our organization. These men and women bring a unique skill set to our company. We value and appreciate the experience and diversity these individuals share every day from what they have gone through and learned within the military. In our efforts to drive inclusion deeper into our environment, we seek to emphasize the importance of employees who have served—or continue to serve—our country, while working alongside us to bring valuable insights that truly make us better.
So today, on November 11th at 11:11 a.m., stop for one brief moment and make a special effort to thank an outstanding veteran in your life. Let them know their sacrifices are noticed and valued. Because without them, our world would be very different.
We are honored to have these individuals on our Franklin Energy and AM Conservation Group team. And, I would like to personally say thank you to each of them!
Jeffery Abbondanza, Field Technician
Caleb Ashby, Energy Advisor I
Robert Barber, Kitter
Richard Barnard, Director of Technical Standards
Michael Bass, Energy Specialist
Jay Boettcher, Senior Regional Director
Joshua Boylan, Energy Specialist
Isaiah Bryant, Field Supervisor
Jeffrey Burt, Energy Advisor II
Charles Canady, Field Supervisor
Tesa Carey, Program Administrator
James Cathey, Energy Specialist II
Michael Chapman, Systems Administrator
Ryan Coleman, Field Technician
Jamie Delk, Senior Brand Manager
Richard Fluharty, Energy Specialist II
Miguel Gonzales, Inventory Specialist
Mark Gray, Energy Advisor I
Donald Hastings, Field Technician
Edward Holland, Energy Advisor I
Dennis Howard, Field Supervisor
Yvette Johnson, Program Manager
Andrin Jones, Energy Specialist
Sarah Larkin, Customer Care Specialist I
Christopher Leonard, Energy Specialist
Yolanda Lewis, Project Coordinator
Justin Lincoln, Field Supervisor
Theresa Lingenfelter, Energy Auditor
Krist Matthew, Energy Advisor II
Jose Maycott, Field Manager
Michael Miller, Lead Developer
David Morales, QA Field Specialist
Jacob Naeb, Energy Advisor III
Rodrigo Novoa, Energy Specialist
Mahlon Parks, Field Technician
Michael Phillips, Direct Installer Scheduler
John Pinder, Lead Field Technician
Gordon Plourde, Energy Advisor II
Christopher Rosiak, Tech III
Jacob Rusby, Energy Specialist
Peter Schmal, Regional Safety Lead
Tina Semotan, Chief Administration Officer
Rodney Shelton, Senior Director of Business Development
Hayden Simkins, Outreach Lead
Robert Spencer, Energy Specialist
William Thomas, Field Manager
Robert Vehring, QA Field Specialist
Jacob Walker, Energy Advisor I
Bryan Weaver, Systems Administrator
Adrian White, Field Supervisor
Christopher Woodard, Field Technician
Stephen Wymer, Senior Manager of Engagement Services
Interested in joining our team? Check out our job openings here!