There's No Stopping This Growth Train: Building Efficiency
March 2, 2020 •Ed McGlynn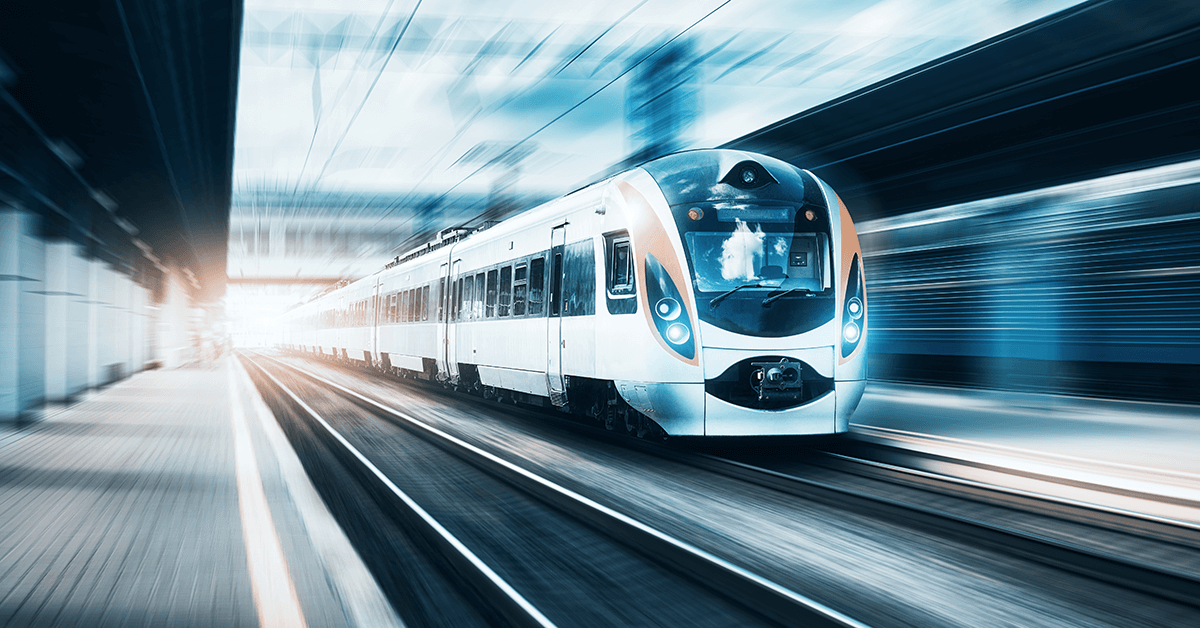 Put on your sunglasses because the future is bright. For the advanced energy industry, that is. According to a recent Advanced Energy Now Market Report, the industry generated $238 billion in revenue in 2018—an 11% increase over 2017. That's a lot of dough.
The Steady Growth of Building Efficiency
One segment that continues to shine is the Building Efficiency market. This segment is consistently the most reliable growth segment, spurred by technology innovation, greenhouse gas reduction legislation, and business models that produce recurring revenues. It makes sense considering that buildings represent:
1/3 of total global final-use energy
Over 1/2 of electricity demand
Just under 10% of energy-related CO2 emissions
So, what kind of growth are we talking? In 2018, building efficiency revenue in the U.S. increased by 10% to $83 billion, following a 9% increase the year prior and more than double the revenue of 2011. Let's break down this enormous segment into each of its most influential subsegments according to Advanced Energy Now 2019 Market Report's analysis:
#1 Lighting: From LEDs to Controls

Since lighting upgrades are cheaper than other efficiency improvements, this segment has served as the "low hanging fruit" of commercial building efficiency, providing the largest share of the segment's revenue, at $30 billion. And since the price of LEDs has steadily declined—along with superior efficiency, reliability and adaptability—LEDs are set to become the leading lighting technology.
But, there's a catch. The longer lifespan of LEDs is resulting in a revenue plateau, forcing vendors to expand into control products. In fact, lighting control revenue has grown at double-digit rates each year since 2011, accounting for $1.6 billion in 2018. Several markets are clamoring for lighting control products and the industry is meeting them with innovative solutions, such as visible light communication (VLC) and Bluetooth Low Energy (BLE), which use location-based services and GPS mapping through Wi-Fi to Bluetooth beacon technology. This is definitely the market to watch.
#2 Smart Appliances: Poised for Growth
It should be no shock that smart home prevalence is on the rise. More and more households are upgrading their appliances with their smart equivalent, which sends and receives data to a cloud service for ongoing monitoring and control. Some favorite features include remotely viewing your refrigerator contents or automatically running your washer or dryer during non-peak times. And, especially thanks to products like smart thermostats, connected lights controlled by voice activation, and smart locks, the adoption of smart appliances is now experiencing explosive growth.
#3 Intelligent Building Technologies: More Information, Smarter Buildings

Intelligent Building Technologies represent the one subsegment that touches every facet of a building's efficiency health. From lighting to HVAC to building envelope, building owners can now access better and better analysis of their energy data—critical information for improving whole-building efficiency and gaining energy savings.
Don't just take our word for it. According to the Advanced Energy Now 2019 Market Report, "building digitization has enabled greater access to data and information that now spans the organization from operations to the C-level, proving deeper insights for understanding and managing the business better, tracking and promoting sustainability initiatives, and improving internal operations."
And wait until you see the growth in this subsegment. Strengthened by the regulatory environment, revenue from Building Energy Management Systems grew reaching $4.4 billion in 2018, while Home Energy Management Systems revenue grew 15% last year (reaching $3.6 billion in 2018). Talk about opportunity.
#4 Financing: Opening the Door to Efficiency

The most common barrier for an organization's ability to invest in energy efficiency improvement is lack of capital. Luckily, sources of capital for energy efficiency projects has increased dramatically, including energy service companies (ESCO) which provide access to energy efficiency technologies and services to businesses that normally could not afford these projects.
Even better, ESCOs remove the customer's financial risk by using energy performance contract financing structures. As a result, U.S. revenue from ESCO services has grown 46% since 2011, reaching $868 million in 2018.
Looking for guidance on how to incorporate these emerging segments into your commercial and industrial program design? Schedule a meeting with a Franklin Energy expert today!