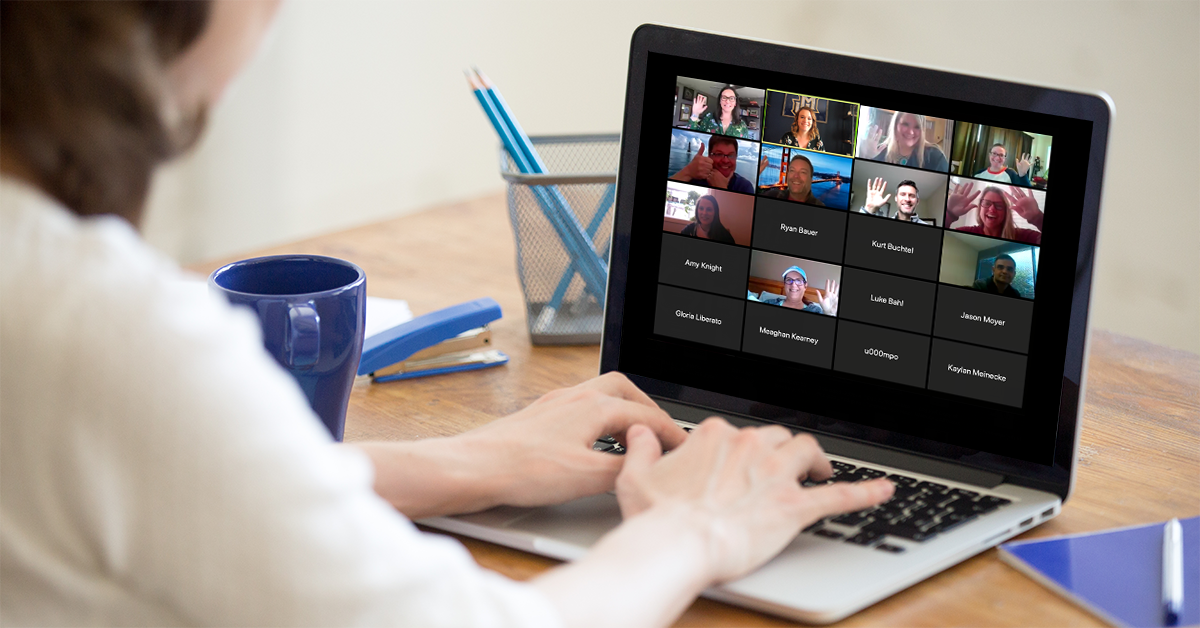 When we first started planning our client and prospective client-focused Innovation Workshops last year, the plan was to host them in locations tied to the workshop theme. It was a great idea—we could spend a day collaborating and then follow it up with a day of getting outside and enjoying the city. As we planned, I was looking out my snowy office window and dreaming of Miami and Nashville and New Orleans.
And then the bottom fell out.
I was in Michigan presenting at a client's Innovation Summit when I got an email from HR saying that effective immediately, we were all on travel restriction and I needed to cancel all travel for the next couple of months. I already had plans in place to be on the road basically non-stop during that time, bouncing from an Innovation Summit in Michigan, to a Branding Workshop in Chicago, to an Innovation Sprint in Charleston, to a Spring Break ski trip with my family in Park City, to the AESP Spring Conference/Board Meeting/Strategic Planning Retreat in Florida, to another Innovation Sprint in Boulder.
To say I was annoyed is an understatement.
These events and trips took a ton of planning and just cancelling the travel alone took several hours. I called my husband to whine—but he works in healthcare in NY (where we live) and said, "It's already here. They're doing the right thing. Get home."
As of today, I haven't left my house for anything but essentials in seven weeks. My kids have been doing self-paced middle school for seven weeks. My husband and I have been jockeying for desk space and internet bandwidth and conference call quiet for seven weeks. My dogs have been getting two long walks a day for seven weeks—they might be the only ones not complaining.
On one of those video conference calls-—this one taken from my dining room table with a fire roaring and dog pacing in the background—I was asked to accelerate the plans for the on-site Innovation Workshops and convert them to a digital format. "We need that ideation now to inform your Sprints so we can accelerate product development. And by the way, can you make the Sprints virtual, too?"
"I'm probably going to regret this, but yeah. I'll figure it out. When do you want me to do it?"
"Next week."
In most situations, I'm known for my speed. I talk fast, I move fast, I think fast. I was a sprinter in high school—I went to NY state championships and everything. This is my wheelhouse. And it's the thing I'm most often asked to tamp down about my personality. I'm familiar with the feedback, "Slow down, Danielle. Let people catch up to you. Have another meeting. Gain consensus." But not now. Not in the midst of a pandemic. Moving fast has suddenly become an asset.
So, that's what we did.
In three days, we were running a virtual workshop with our executive team to test virtual facilitation tactics and tools that would both work as we envisioned and be usable without becoming a distraction. A couple days after that, we had 37 utilities registered for our first virtual Innovation Workshop.
Was I scared? Yes.
What if no one wanted to participate or turn their video camera on? It's hard to fill silence over a video chat for four hours, especially when you aren't planning to talk at people with a slide deck. But it was the only way we were going to figure out what our clients really need right now, identify potential roadblocks, and build some innovative, purpose-built solutions for this post-COVID world. Plus, I dig adrenaline. As a mom, I no longer guide rafts down Class IV rapids or hurl myself off a bungee tower every year on my birthday, so this is as close as I get.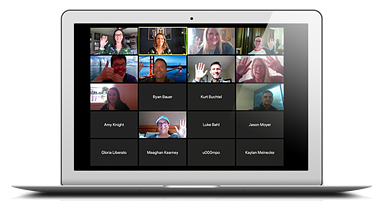 People talked, they collaborated, and we even shared some laughs. They enjoyed seeing one another and learning they weren't the only one facing huge barriers during this time.
And let me tell you, we came up with some IDEAS. This week, we launch into the series of virtual Innovation Sprints that will turn the most promising ideas into user-tested prototypes, which will in turn become demonstration projects and pilots in your service territories.
Thank you to everyone who actively participated in our inaugural virtual Innovation Workshop. You made my heart happy and gave me a shot of energy; I look forward to returning the favor and sharing with you what we came up with. We're going to get through this—and come out of it with stronger programs than before.