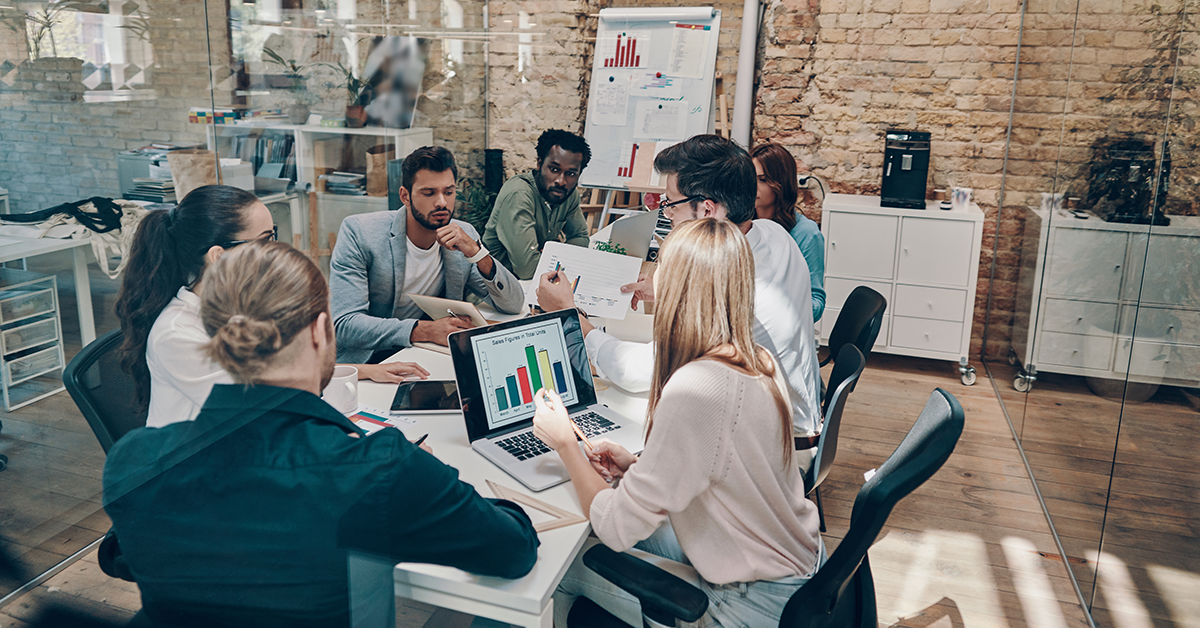 To support sustainability, we ourselves need to be sustainable. Not only in terms of environmental advocacy, but also by means of ensuring we have capable leaders to carry on our mission. At Franklin Energy, we believe in what we do – we are saving our world's precious resources and helping our neighbors every day. Key to realizing this mission is developing a sustainable leadership practice that creates bench strength balanced with external team members coming into the fold with new and varied perspectives.
Creating a sustainable leadership team that is perpetually developing and building the next generation of leaders is core practice at Franklin Energy. At the end of the day, we need more people passionate about helping their neighbors and helping the planet. Too often, however, I have seen in a variety of businesses — including non-profits — a situation in which leadership holds everything close to the vest. Instead, we need leaders fully invested in sharing knowledge and developing the next generation of leaders. A deliberate approach ensures a strong focus on talent management that supports internal development of the next generation of organizational leaders.
Here's how our Executive VP Dan Tarrence shares his knowledge.
Culture is key to developing this next generation of leaders — this holds true for Franklin Energy. As we foster respect for differing perspectives, encourage questions and support an improvement-focused mindset, we harness energy and excitement rather than trying to funnel it into pre-decided paths. We not only encourage our people to question our procedures, but to raise their hand with alternative approaches, resulting in a culture of real-time, serial innovation. This deliberate practice creates our next leaders who are thoughtful, probing, connected and always questioning and focused on improving.
Innovation that is not grounded in an understanding of how to work in a nuanced regulatory environment would soon fail. That's why a culture of supporting our employees creates loyalty to mission that translates into business growth by retaining institutional knowledge in an industry where few come into the organization with the experience needed to drive innovation. In the energy efficiency/demand response/grid optimization industry, no one comes to the table from another industry capable of impacting an organization immediately. My experience has been that it takes a new manager anywhere from 12 – 18 months to feel confident in their knowledge to begin impacting the organization in a meaningful way. This is not a reflection of relative intelligence but speaks to the complexity of the regulated and non-regulated aspects of the utility industry.
This balance of looking to the future with a mix of our internally developed leaders and new experiences and perspectives from outside the organization keeps Franklin Energy impacting the world in which we live – by saving one kWh, one kW, one therm at a time and developing impactful leaders along the way!
If you're interested in joining our unique people-first, sustainability-focused culture, check out our open jobs today!