Electrifying the American Road Trip
February 22, 2021 •Brady Loomis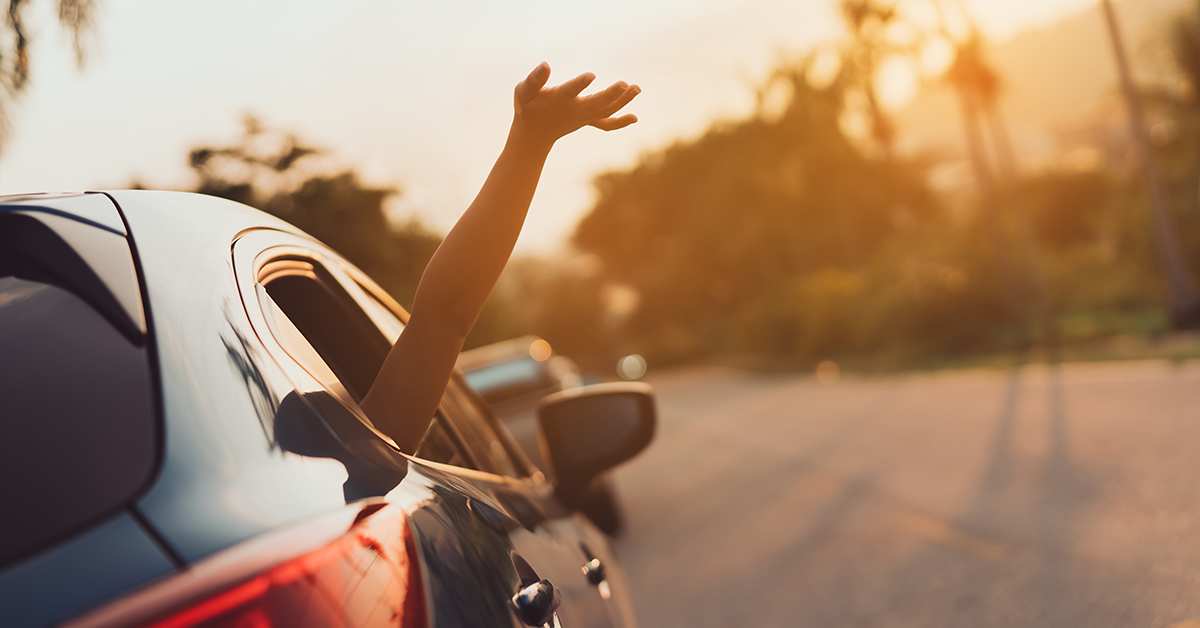 This blog post is an excerpt from a full article originally published on Energy Central. Follow this link to read the entire article.
In August 1996, my parents, older brother, younger sister, 3-year-old 60-pound dog and I rented a 20-foot RV and set out on a 10-day road trip from Chicago with the primary destination being Yellowstone National Park. In addition to hiking through the park and observing wildlife, we saw Old Faithful, the Upper Falls of the Yellowstone River and were up close and personal as a wolf ate our dog's dinner (but, that's a story for another time).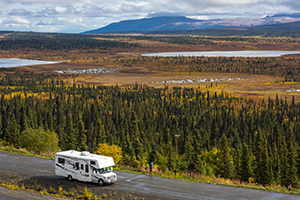 Our trip took us through South Dakota where we stopped at Mount Rushmore, the Badlands, the Black Hills and Sturgis. We saw the Grand Tetons in Wyoming, drove through Colorado and saw the Rocky Mountains, elk in Estes Park, and walked across the Colorado River (did you know that in the Rockies the river is only about 20 feet wide and 2 feet deep in some areas?). We even drove through Brady, Nebraska on the way back home, which five-year-old me thought was very cool. Who doesn't want a city named after them?
Fast forward to 2021. As air travel remains a potentially risky way to take a trip during our pandemic reality, many Americans have turned to road tripping to take socially distanced vacations (to mix it up from bingeing Netflix and making banana bread). From 1996 until now, the road trip looks very similar. You use your family vehicle or rent one, plan your route, and stop along the way to refuel your vehicle and yourself. But the future starts now with a push towards electrification-- and that includes vehicles. Going forward, road trips to national parks and national monuments will include parking spots with charging stations at your destination. We'll drive past fields of solar panels and wind turbines and stop at local farmers markets for snacks and picnic dinners. Okay, so maybe this won't be the new standard road trip, but a hippie girl can dream. I predict that we'll eventually come to call 2021 "The Year of the Electric Vehicle" and I expect more energy efficient EV-related programs from utilities to go along with the trend.
This current environment of the Biden administration set on dedicating America to solutions for carbon reduction and energy efficiency, auto manufactures rolling out new electric vehicles (many of which include parts being produced in the United States), and a continuous increase in customers looking to purchase EVs only leaves one question to ask: How do utilities and implementors join the party? Here are a few trends we're already seeing that I predict will become more widespread in 2021 based on their initial success.
Trend #1: Offer EV Chargers (at a rebated price, aligned with electrification goals)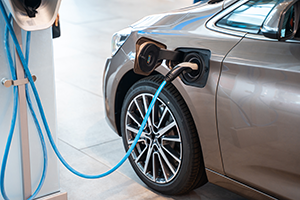 Utilities, cooperatives and municipalities will expand efforts to offer low-cost, instantly rebated EV chargers to their customers and members. At the very least, residential rebates for EV chargers are expected, since about 80% of drivers charge their vehicles at home. A business case can also be made to offer this for commercial customers as well, especially those where employees and customers stay for long periods of time, such as offices, grocery stores, schools, hotels and hospitals.
For utilities with marketplaces, an easy win would be to offer EV chargers on your store. Utilities in states such as Arizona, Minnesota, and yes, California, have already added EV chargers, at a rebated price, to their utility marketplaces for their residential and business customers. In many cases this is complemented by an additional program that customers can enroll in for additional savings. Many more progressive utilities have already taken this step, adding both EV chargers (some at no cost whatsoever) to their marketplace and installation services to the checkout process.
Trend #2: Integrate Demand Response
With the impending boom of at-home charging stations, utilities will need to be prepared to manage the overnight charging electricity usage. Just as DR programs offer incentives for customers who opt in to have their thermostat adjusted during peak periods, be that for extremely warm or cold days, utilities can look to incentivize charging during non-peak hours. Many progressive utilities have already taken this step, adding DR enrollment to the checkout process for EV chargers within their marketplace.
Trend #3: Offer Education Tools & Resources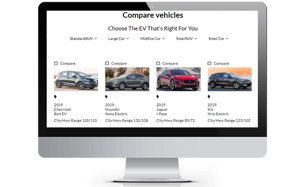 When a new technology comes out, what's a typical first reaction? We call a knowledgeable friend or relative, Google it, and once all matter of trial and error have failed, we look up directions. When customers are ready to admit defeat and come to the experts for the answers, their utility can provide an easy to find, easy to understand guide to understanding EVs and their chargers. Many of the most progressive utilities have already taken this step to aid customers. From adding cost of ownership calculators, how-to guides, infographics, maps of their service area where charging stations are found, and installation videos to their marketplace, they put customers in the driver seat of their decision-making process.

The trend I'm predicting looks like a domino effect of government funding new programs, manufacturers developing new options for customers, and utilities needing to respond with products and resources. I happen to believe that while it looks like it starts at the top, all this stems from customer demand. 2021 is the year to take responsibility, to come up with and support sustainable solutions that solve problems without needing to sacrifice the luxuries that we grew up with, like road trips to national monuments and parks. As we progress further with solutions like EVs, utilities and implementors will need to respond with new offerings to help make them more accessible and continue us on the journey of electrifying the road.
If you're ready to help your customers electrify their next road trip, contact us to get started.