How to Revive the Aging Utility Infrastructure
May 20, 2019 •Dan Tarrence
The weak links in our already weakened utility infrastructure are numerous to behold. In 2018 alone, three separate incidents illustrate the extent of the problem. According to a J. D. Power report, a residential gas leak and subsequent explosions in Lawrence, Andover, and North Andover, MA resulted in one death and 25 injuries. In California, power lines may have played a role in the deadly Camp wildfire. In New Jersey, water utilities in the state have amassed 226 contamination violations of the Safe Drinking Water Act.
Our crumbling infrastructure is in desperate need of upgrades, but the price tag may be beyond the government's budget.
The cost of repair
President Trump, in his 2018 State of the Union address, called on Congress "to produce a bill that generates at least $1.5 trillion for the new infrastructure investment we need."
But the true dollar amount may in fact be even higher than that. Representative Peter DeFazio, who chairs the House Transportation and Infrastructure sub-committee, recently said in a New York Times article that the United States has at least $2 trillion in infrastructure needs, including 140,000 bridges that need substantial attention and 40% of the nation's highways that need to be rebuilt.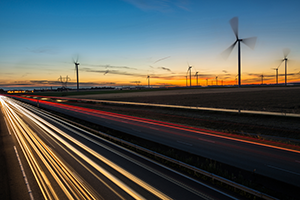 And according to the American Society of Civil Engineers (ASCE), the United States needs to spend some $4.5 trillion by 2025 to fix the country's roads, bridges, dams and other infrastructure. The ASCE actually publishes an infrastructure report card every four years. In 2017, the US got a D+ in infrastructure, the same grade it got in 2013.
What ails the energy sector
If funds don't materialize to upgrade our energy systems, including aging equipment, capacity bottlenecks and increased demand, as well as increasing storm and climate impacts, power interruptions could become more common. According to the ASCE report, "Much of the U.S. energy system predates the turn of the 20th century. Most electric transmission and distribution lines were constructed in the 1950s and 1960s with a 50-year life expectancy, and the more than 640,000 miles of high-voltage transmission lines in the lower 48 states' power grids are at full capacity."
The electricity grid in particular suffers from a massive bottleneck: distribution, reliability and cost of service, along with the task of delivering renewable energy from remote generation sites, are all seriously impacted by the congestion. According to Business Insider, experts predict that between 2016 to 2025, "there's an investment gap of about $177 billion for infrastructure that supports electricity, like power plants and power lines."
Send this blog to a colleague!
Modernizing the grid
Modernizing the electric grid to embrace technologies such as smart meters, smart appliances and digital automation may be a large part of the solution. Utilities are in dire need of optimizing energy resources, adapting to renewable resources, and operating more efficiently and cost-effectively through grid optimization programs.
But along with digitization of the grid comes increased cybersecurity risk. On the plus side, the current sensor technologies enable us to micromanage our aging infrastructure systems with much more efficiency. Big data is already paving the way for the future adoption of artificial intelligence and robotics that, according to Scientific American, "would create a zero failure, highly resilient and sustainable infrastructure system."
Hidden opportunity for customer relations
While modernizing utilities is a mammoth task, the upside is that it offers a tantalizing potential: a stronger relationship with customers.
Learn how NGAGE can boost your customer engagement!
According to the J. D. Power report, "Across all of our utilities industry studies, we've found that customer awareness of safety initiatives has a high correlation with customer satisfaction. Among electric utility customers, awareness of utility efforts to increase safety is associated with a 112-point increase (on a 1,000-point scale) in total satisfaction."
If utilities can convey their concern with safety preparations to their clientele, customers' trust skyrockets. Being transparent about precautions, efforts and safety implementations helps customers feel protected by their utility as well as provided for.
To learn more about Franklin Energy's grid optimization and customer engagement programs, schedule a meeting with an expert today.